Hi, there! I'm Raffi. Welcome to my website. I live in beautiful Philadelphia, where I teach at the University of Pennsylvania. I also write about European philosophy's early modern period, roughly 1600 to 1800.
I grew up in the suburbs of New York, but also in London. Perhaps it is not surprising that, in the history of philosophy, I am most interested in authors who imagine themselves to belong to multiple worlds.
I went to college at Johns Hopkins. After a year in the tech-politics scene, I fell in love with teaching and went off to do a Ph.D. in philosophy at Princeton. I've been teaching at Penn since 2015.
You can reach me at raphael.kl@gmail.com and follow me on Twitter and academia.edu. Here's my CV.
News
It's good for early-career scholars to meet one another, but the pandemic has made this harder than ever. That's why

Laura Kotevska

(Sydney),

Domenica Romagni

(Colorado State), and I organized the

Early/Early Mixer

, a online social event for early-career early modernists, in April 2021. If you're organizing a similar event and want to chat,

email me

.

In June 2020 I gave a talk on Spinoza's imagination at the Western E-vent in Early Modern Philosophy (recording on

YouTube

), organized by

Benjamin Hill

(Western).

In September 2019 I gave a paper on standpoint epistemology in Spinoza at the Université du Québec à Trois-Rivières, at the Quebec Seminar in Early Modern Philosophy, organized by Syliane Charles and Kim Gladu.
In my course on modern philosophy (Fall 2018), students explored the psychological theory of Benedict de Spinoza with the help of tornado tubes (YouTube).
I gave a paper, "Scriptural modes of reading in Spinoza's Ethics," at the Scottish Seminar in Early Modern Philosophy in Aberdeen, May 2018.

In July 2017,

Vice Magazine

's Anna Goldfarb interviewed me about the philosophy of

heartbreak

.

In May 2017 I presented a paper, "Spinoza's Fear of his Blackness", at the Canadian Philosophical Association Congress in Toronto, at the second annual meeting of the Spinoza Society of Canada organized by

Sarah Kizuk

.

In the same month I gave a paper, "Spinoza, Lift Operator: Anagogical Allegory in the Ethics", at the University of Auckland (via Skype).

Also in May of that year, I defended my Ph.D. in Princeton's Department of Philosophy (

photo

). I enjoyed doing a Ph.D. on Spinoza more than

Luther Levy

did.
Research
My research focuses on the philosophy of Benedict de Spinoza (1623-1677). I am currently writing a book, Spinoza on Becoming Eternal, about the influence of Aristotelianism and Platonism on his metaphysics and philosophy of language.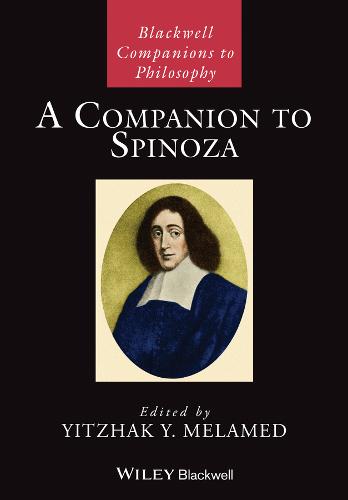 My article "Spinoza's Metaphysics of Time" is now out in A Companion to Spinoza (ed. Yitzhak Melamed, Blackwell, 2021).
Teaching
I teach interdisciplinary courses at the University of Pennsylvania, in the Integrated Studies Program. This program is based on the idea that people can become bolder, more creative thinkers by developing fresh, interdisciplinary ways of seeing.
As a postdoctoral teaching fellow in the program, I've team-taught courses that blended philosophical and neuroscientific perspectives on education and curiosity, as well as ancient and modern perspectives on rebellion, poverty, and evolution.
Other courses I've taught at Penn: Introduction to Modern Philosophy, Introduction to Ethics, Ethics and Language, The Philosophy of Love and Sex, Philosophy of Science, and Philosophy of Social Science.
In the spring of 2013, I co-taught a course in literature and political thought at a youth correctional facility in Bordentown, N.J.